the show in the Dolomites
The Rose Garden in the legend of King Laurin
Once upon a time, where today there are only rocks and stones, there was a beautiful rose garden. It belonged to Laurin, King of dwarfs. This magnificent garden was his pride and his joy. Countless red roses flowered there the whole year round. He owned vast treasures though his most important possession was a magic hat which rendered him invisible and a belt which bestowed him the strength of 12 men.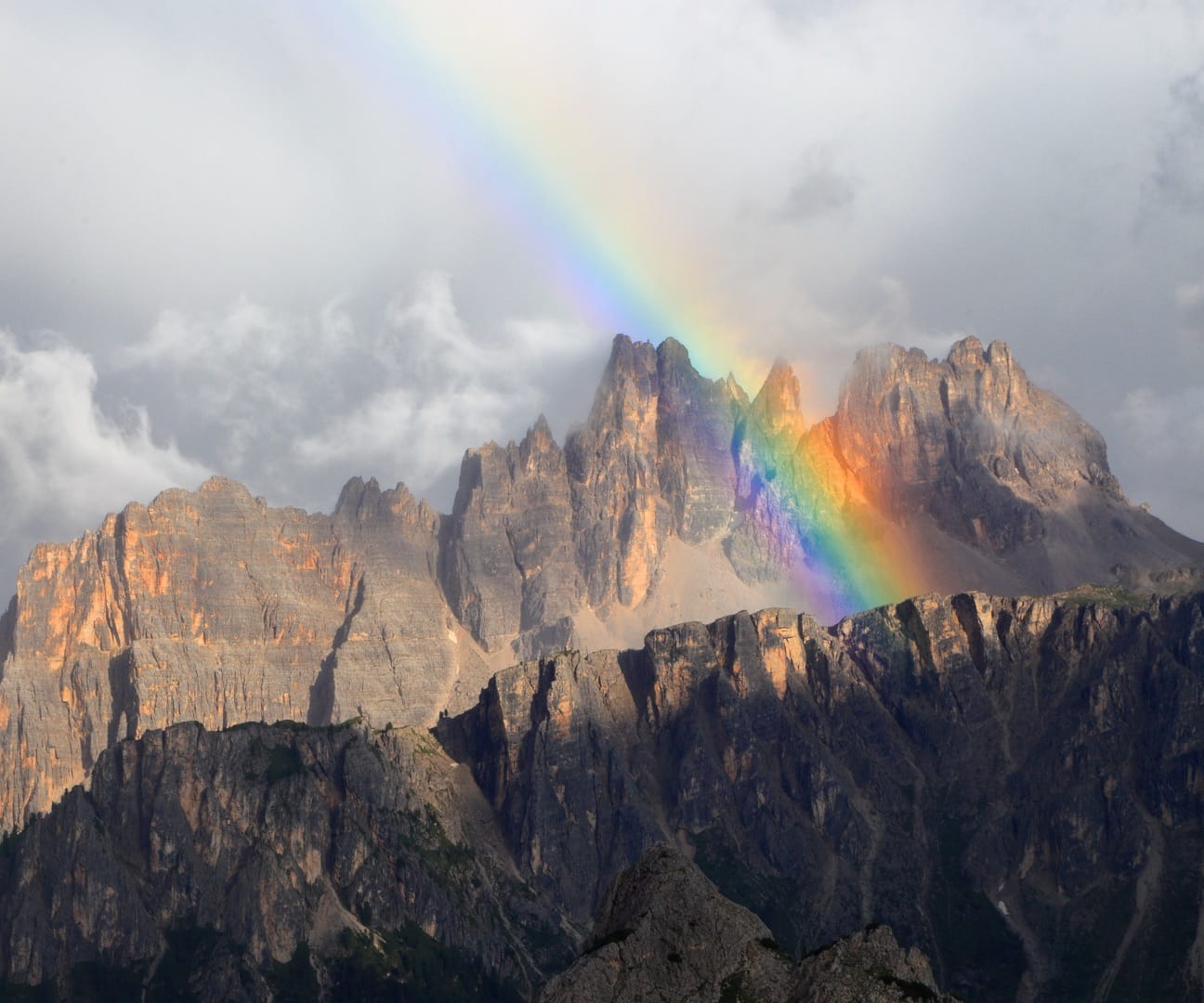 One day, Similde, the beautiful daughter of the King on the Etsch, was to be married. Her father invited all suitors to his court, only Laurin was left uninformed. Insulted and hurt, he vowed to attend the party as an invisible guest. Gripped by the beauty of the King's daughter, he kidnapped her to his craggy empire at the Rose Garden.
The royal knights at once gave chase. When they saw the rose garden in all its splendour they knew where they would find Similde. Initially Laurin was able to protect himself with his magic cap. However, the knights could tell where Laurin was by the movement of the roses. One of them unhorsed him and in falling Laurin's magic hat fell off. He got very angry: "These roses betrayed me! If the soldiers hadn't seen them they would never have found me".
Furiously he turned the whole garden into stone and cast a spell over it that made it impossible for
anyone to see the roses by day or by night. But he forgot about twilight and so we can still admire the
splendid pink glow that lights up the mountains at sunset.
Ladin people call this wonder of nature 'Enrosadira'. We call it 'The Show in the Dolomites'.